Torrents have become famous in the past decade, with users growing exponentially every year. Many use it for file sharing and other purposes.
Before moving on, there are many misconceptions about torrents. Torrents aren't entirely related to piracy. There are many legal uses of it. For example, famous Linux distros are available to be downloaded via torrents.
Therefore, we need perfect software to use torrent services and unfortunately, there are too many torrent clients for people to use. Among them, two software are popular, and now, we're gonna compare those two, to see which is the best for us.
qBittorrent is a free and open-source BitTorrent client written in C++. Frankly speaking, this is my favourite torrent client. You'll come to know the reason at the end. Its initial release was in May 2006, with the most recent stable release on 31 October 2021. Since the software is open-source, the code is available on GitHub for reference. It is funded through donations and developed by contributors worldwide.
uTorrent is the most famous BitTorrent client owned by BitTorrent, Inc. It is also written in C++, and unlike qBittorrent, it is proprietary software and so you can't view or access the source code of this application. Anyone who starts to use torrent services probably begins with uTorrent. Its initial release was in September 2005, with the most recent stable release on 7 September 2021.
Initially, uTorrent was open-source software, but when Bittorrent bought them in 2007, it became proprietary.
uTorrent became controversial in 2015 when many users unknowingly accepted a default option, which installed a cryptocurrency miner in their systems. This controversy led to many bloggers suggesting qbittorrent as a great alternative to uTorrent, making it reach wider people.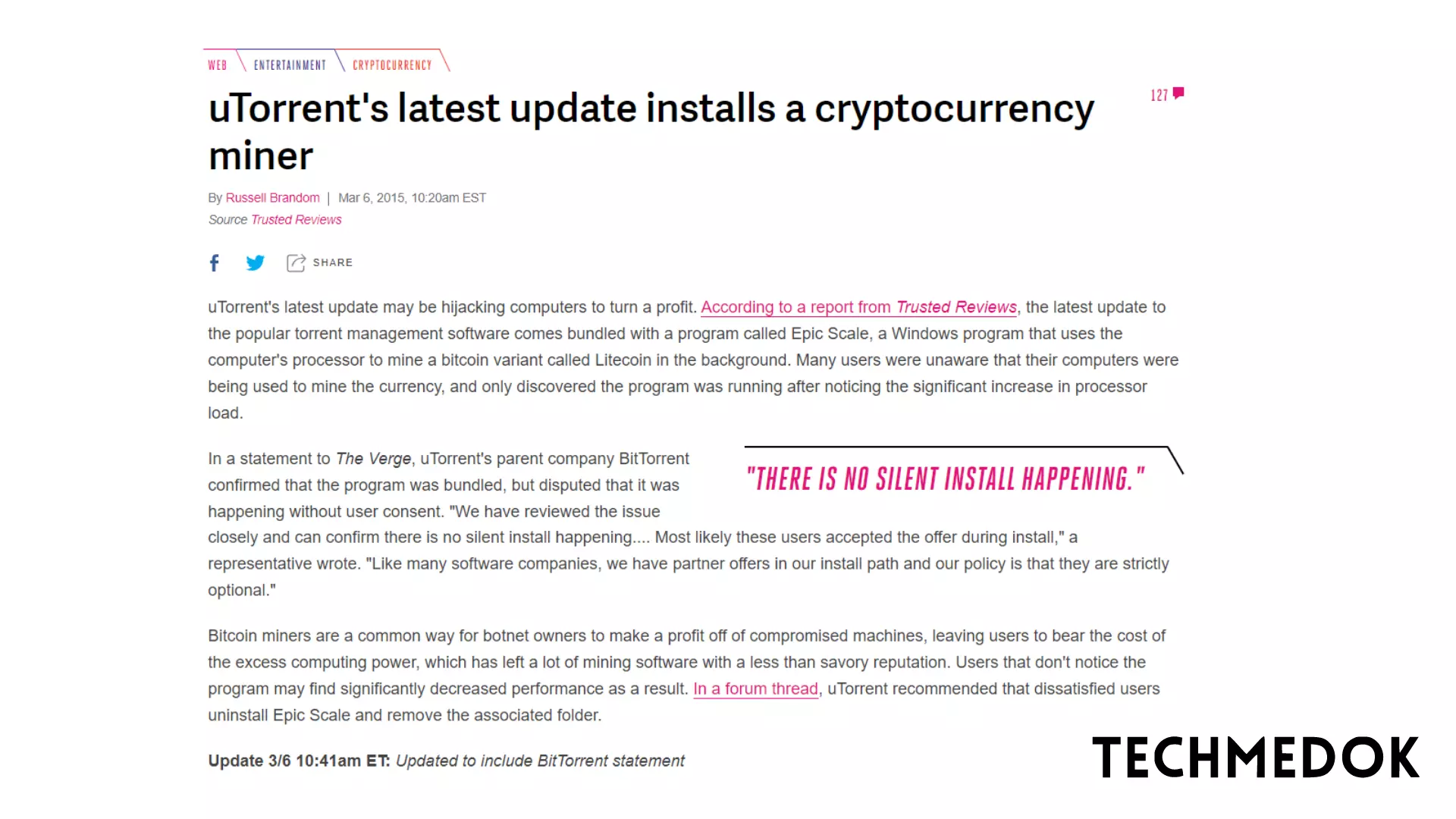 Comparison
| | | |
| --- | --- | --- |
| Features | qBittorrent | uTorrent |
| Ads | No | YES (can be removed by upgrading to pro) |
| RSS Feed Support | Yes | Yes |
| Plugin support (Torrent Search) | Yes (using Python) | No |
| Embedded tracker | Yes | Yes |
| Platforms | Windows, Mac, Linux | Windows, Mac, Linux, Android |
| Proxy servers | HTTP, HTTPS, SOCKS4, SOCKS5 | HTTP, HTTPS, SOCKS4, SOCKS5 |
| Remote Torrent Management | Yes | Yes |
| Bandwidth Scheduling (D/L, U/L limit) | Yes | Yes |
| Port forwarding | Yes | Yes |
Features
Bandwidth Scheduling
Bandwidth scheduling comes in handy when you are looking to save the data transfer (speed) limit either for a particular time of a day or a week or so. Fortunately, both these torrent clients support Bandwidth Scheduling.
Search Engine
Both the torrent clients offer search features with few differences.
qBittorrent has more than 40 plugins for various torrent search engines. But, to use the in-built search engines, you need to install Python.
Unlike qBittorrent, uTorrent doesn't ask you to download any additional software. But (again), the default search engine settings isn't good as it shows your search results from Google. So, you need to change the settings according to your search criteria.
Trackers
Before knowing about the features, let's see the meaning of a few basic terms in torrenting
Seeds – One who has completed downloading the torrent and are currently uploading or sharing the parts with others.
Peers – Also known as leechers, peers refer to the ones currently downloading the file.
Trackers – Keeps track of current seeds and peers.
So, both the torrent clients have embedded torrents to seed your torrents, but most private trackers outlaw these clients due to their privacy reasons.
We will write a post on Torrents soon. Stay tuned!
Installation
Downloading both the torrent client's setup from the internet was easy (make sure that you downloaded the files from the right website). It gets hectic with the installation part.
Since qBittorrent is open-source software, the installation was clean and easy. They allow you to set some preferences during download, and it all gets over in much less time.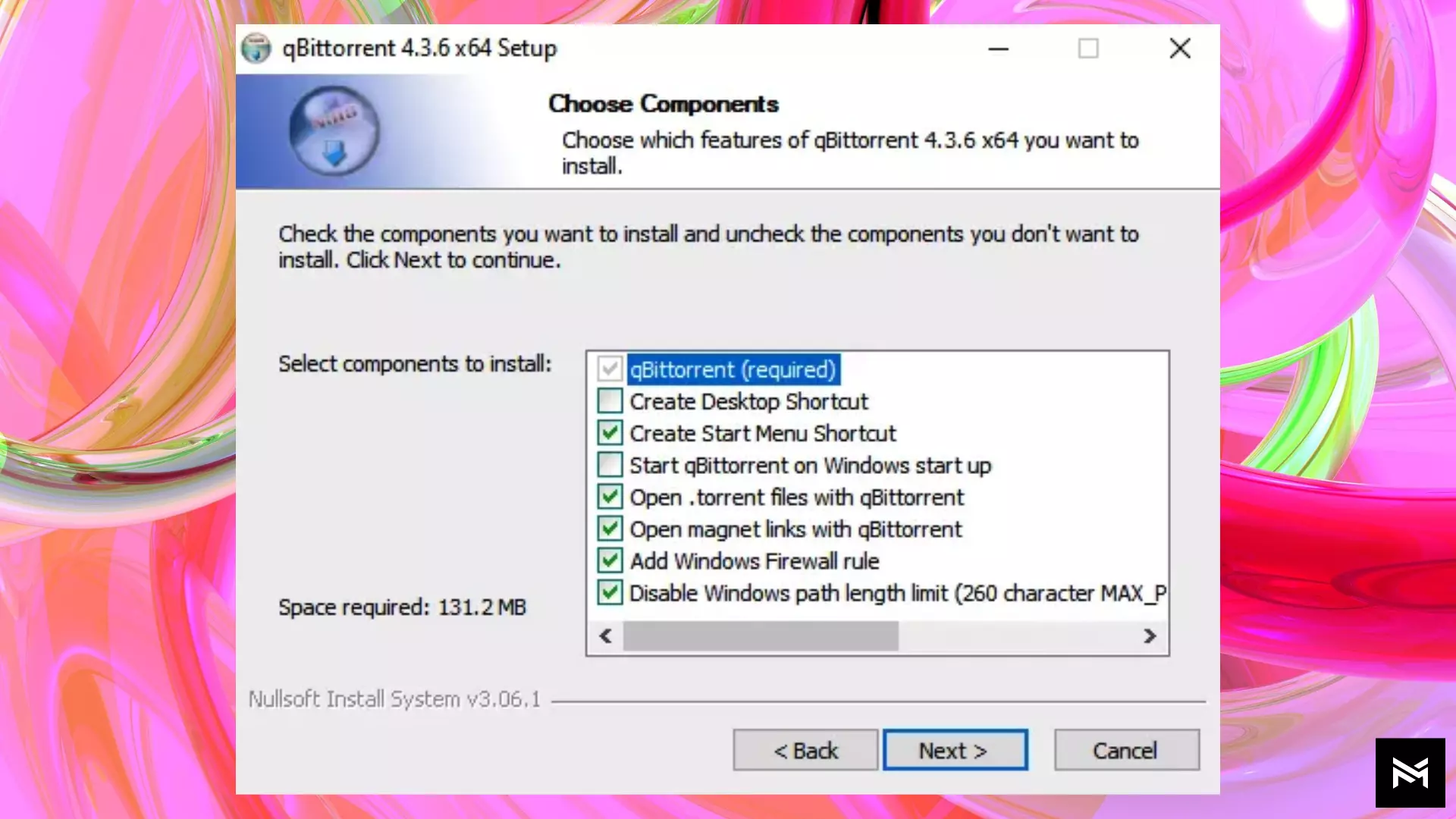 When I opened the installation file of uTorrent, my antivirus blocked it, as it seemed to be unwanted software. So, to install it, I was forced to allow the file through the antivirus.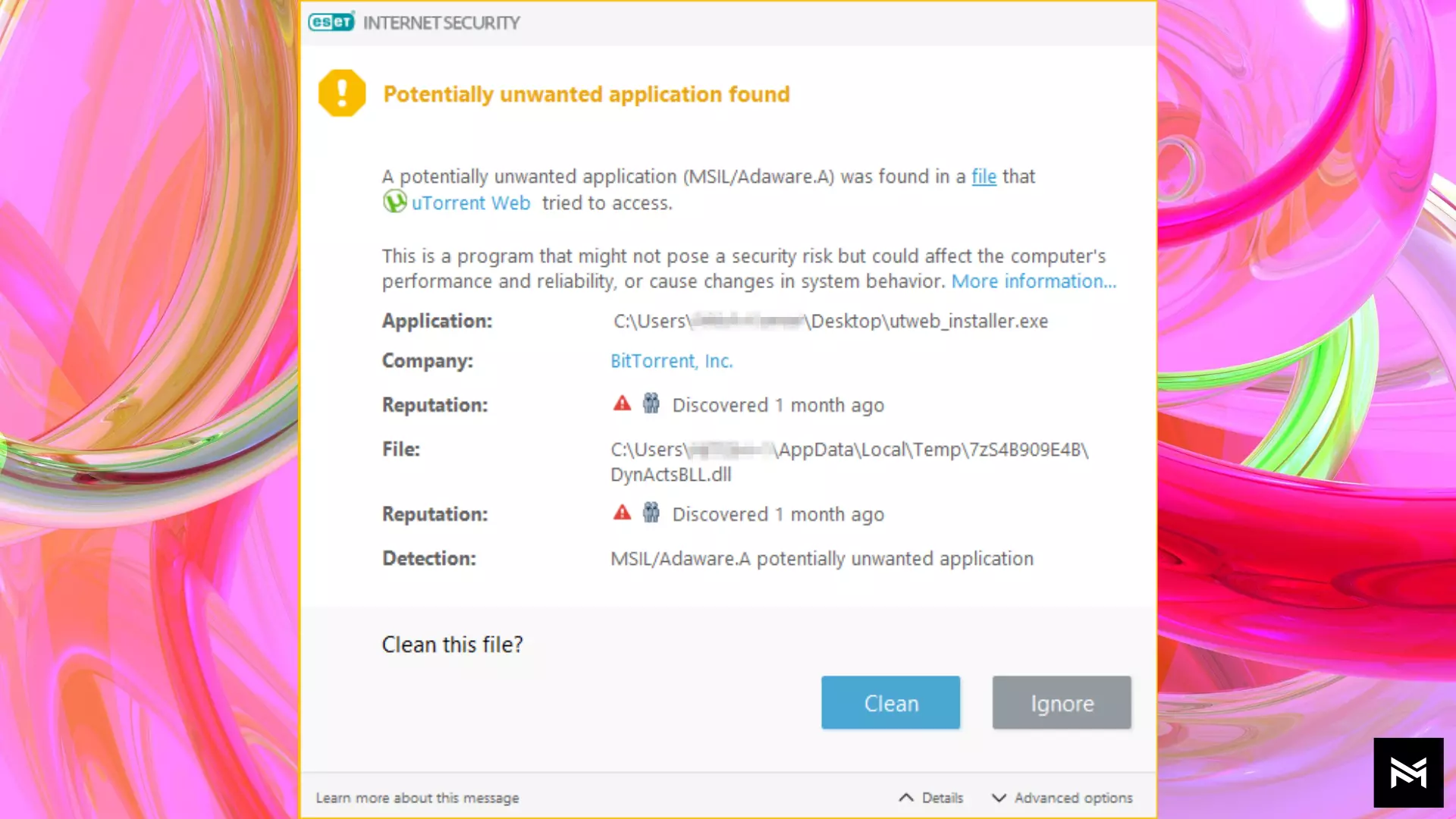 The installation clients' defaultly downloads two bloatwares on your device – Adaware Web companion, and Opera browser. So make sure you deny them while installing.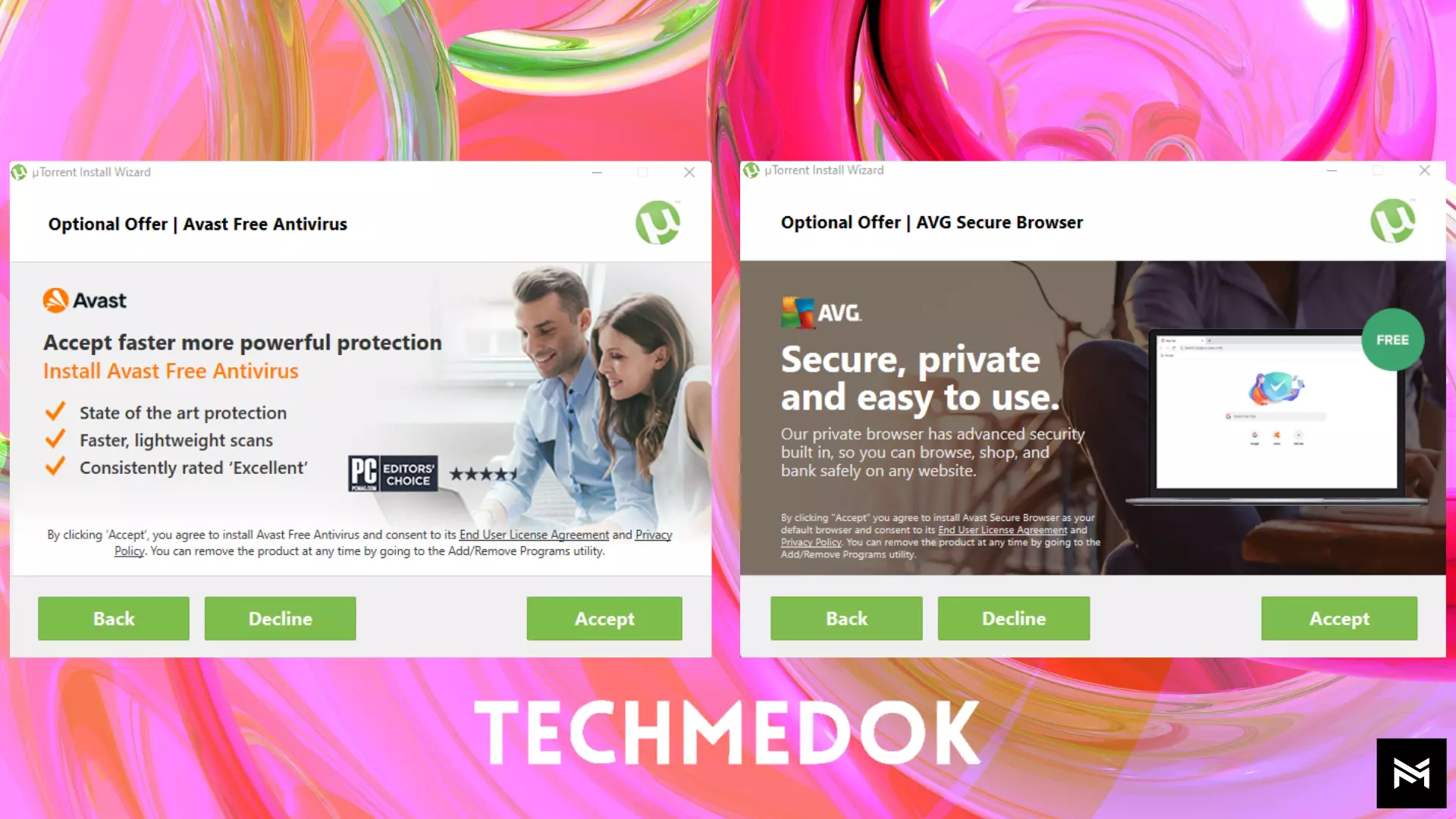 Interface and Usage
Both clients offer minimalistic UI, with some differences between them.
The User Interface of qBittorent was more comfortable and contains all the basic and advanced settings a torrent client should have. It's easy to navigate to different settings and also to implement them. The main advantage of the UI is that it contains no ads.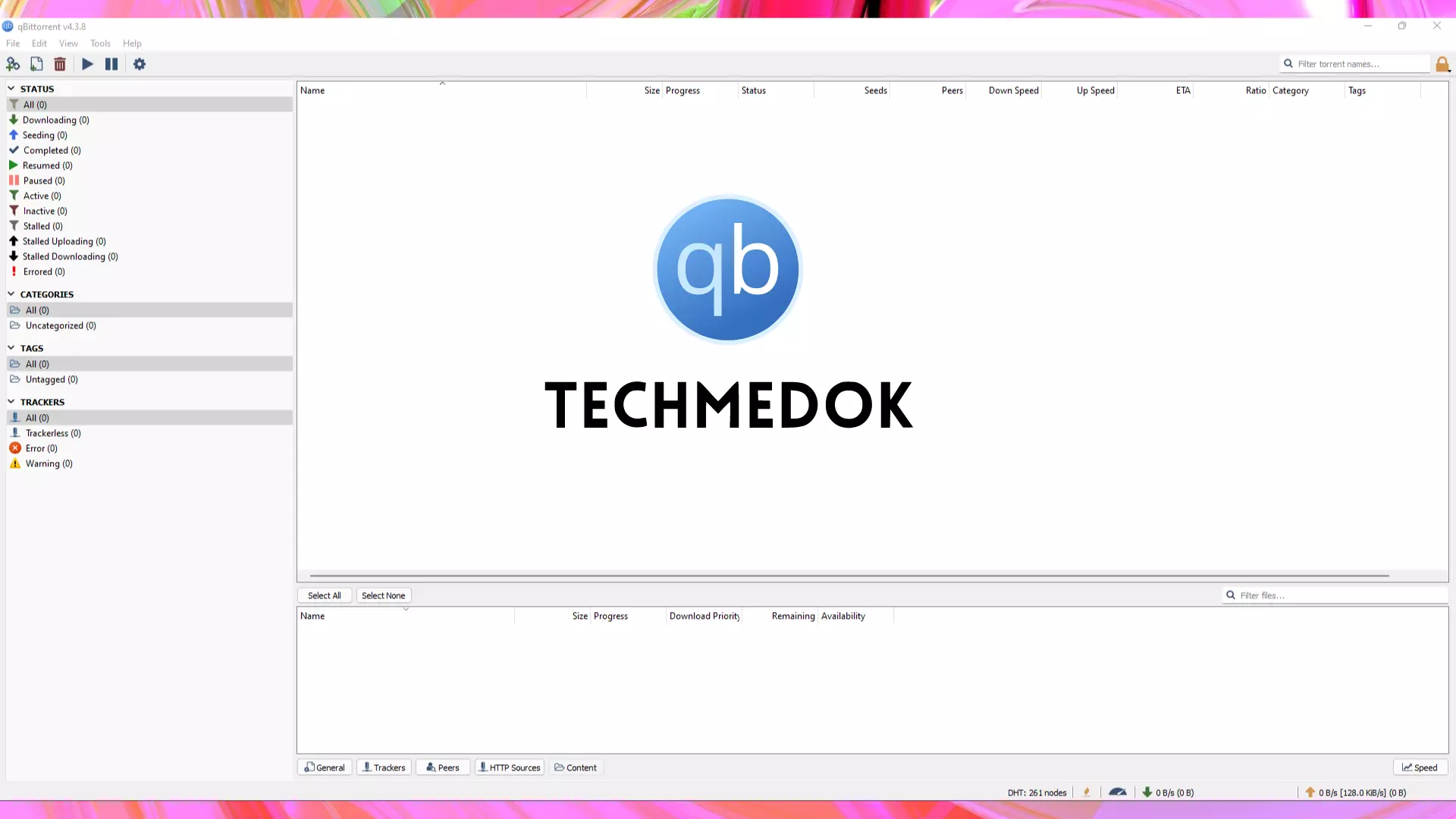 The UI of uTorrent is also simple and easy to navigate, with the main disadvantage being the ads. They might be too annoying sometimes. uTorrent provides you with an option to upgrade to pro, which removes ads and gives you various other functions like malware, virus scanners, streaming files when they are downloading, etc.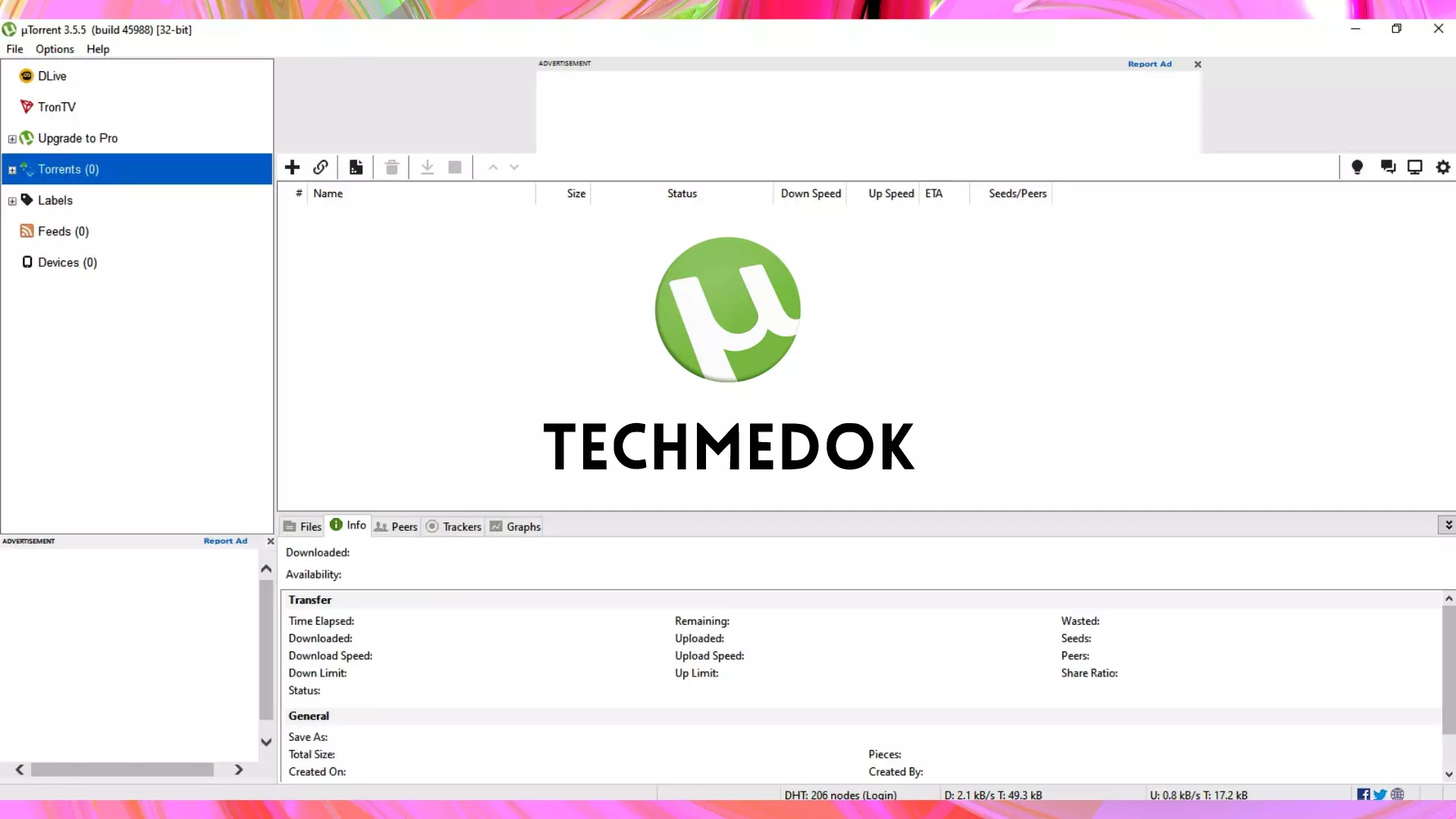 Speed Test
To compare the speed between two torrent clients, I chose a sample file of size 847 MB. Your download speed depends on your internet connection, the number of seeds the torrent has, and any speed limit, if set by the client.
While I used qBittorrent, it took nearly 2 minutes 10 seconds to download the entire file, with an average download speed of 7MB/s.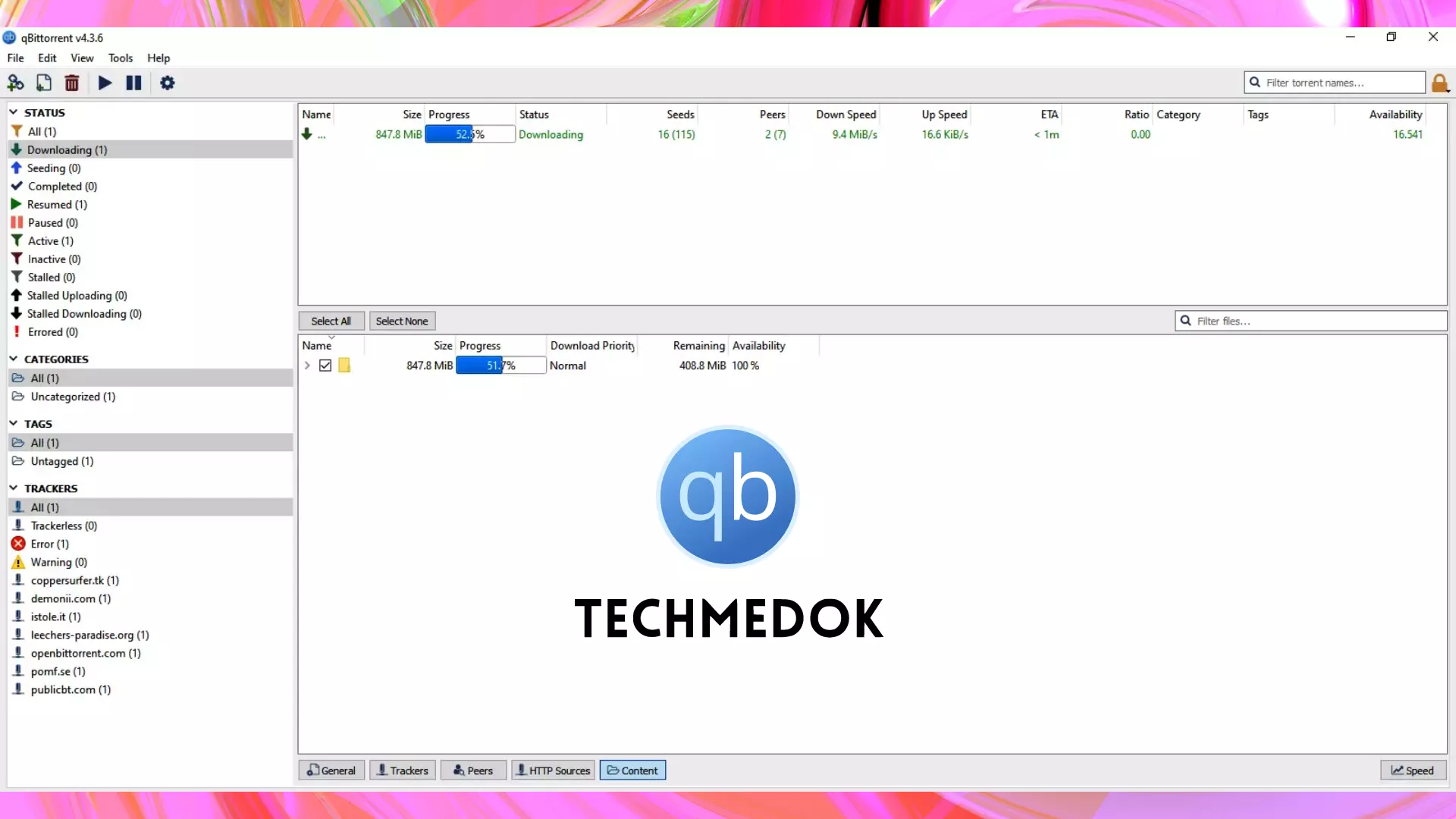 When I downloaded the same file using uTorrent, it took a minute extra to download the file, with an average download speed of 5MB/s.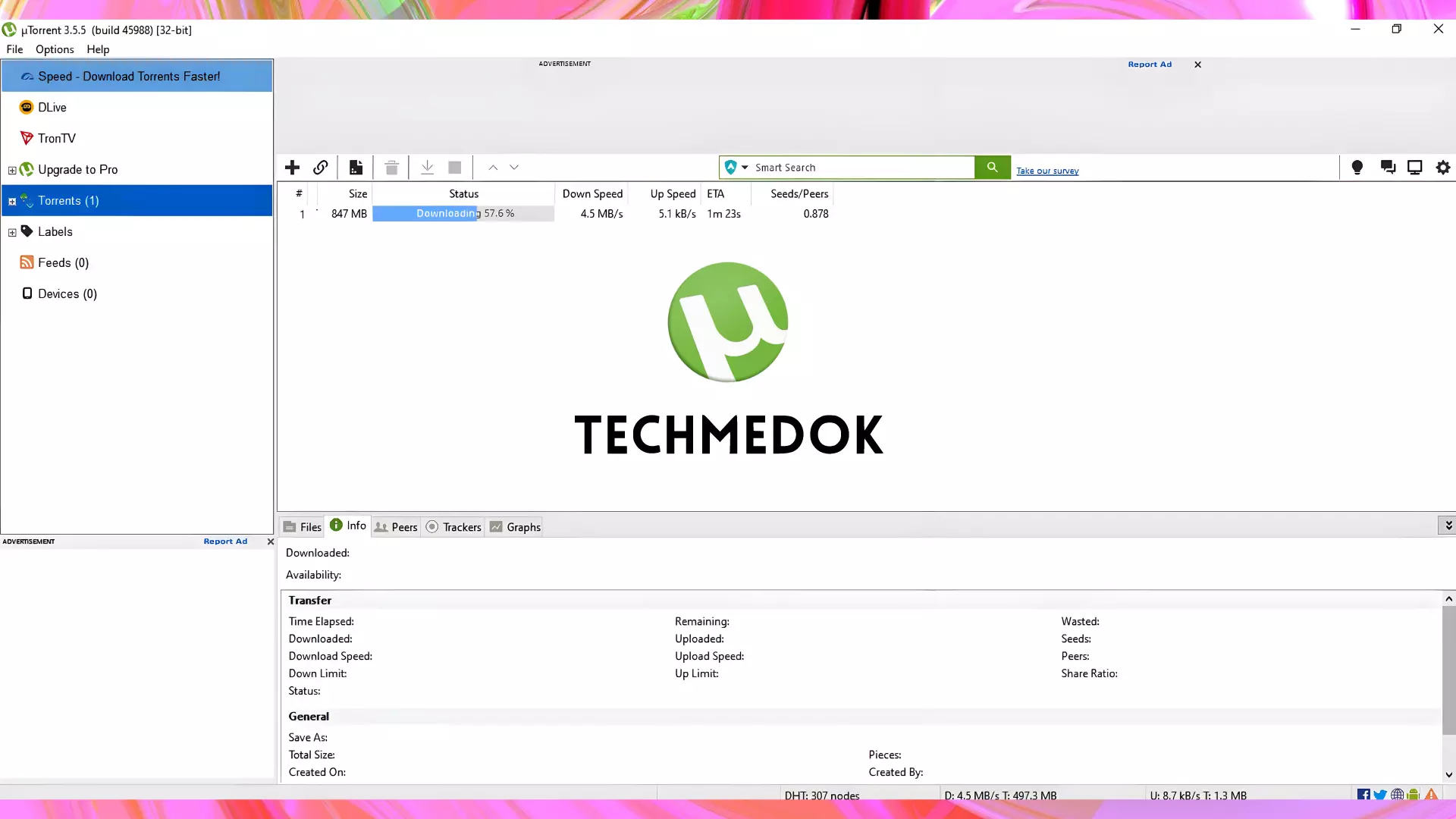 An interesting thing to note here is that there is an extra feature called BitTorrent Speed – which includes a crypto wallet, a BTT token balance and faster download speeds. They purposely lower your download speeds, so that you buy to get the regular speeds. It's like literally adding more and more features for more price. If you are not interested in paying for services, you would only experience a few features, out of many features available at a cost.
Whereas, you can experience the highest download speed possible from your torrent in qBittorrent at no cost!
To summarize our views, both are good torrent clients. But due to a few controversies and problems faced in the usage of uTorrent, many chose qBittorrent as its alternative, which is a good choice and is also recommended by us. Also, don't forget to use VPN while torrenting. The download links to the torrent clients are given below.
qBittorrent: https://www.qbittorrent.org/download.php
uTorrent: https://www.utorrent.com/downloads/win (Not Recommended)