Spotify, the popular music streaming platform, is constantly striving to improve its user experience. In its latest move, Spotify has begun testing a new user interface (UI) for its PC platform. This redesigned UI brings exciting new features and enhancements, allowing users to enjoy music in a more visually appealing and personalized way. In this article, we will explore the changes in the new Spotify UI and how they benefit the users.
Spotify has become the go-to platform for millions of music lovers worldwide, offering a vast library of songs, playlists, and podcasts. To stay ahead in the competitive music streaming industry, Spotify constantly introduces updates and new features to enhance the user experience. The latest development in this regard is the testing of a new UI for the PC platform.
The Redesigned UI: A Fresh Look and Feel
Spotify's redesigned UI brings a fresh look and feel to the platform. The interface has undergone significant changes to make it more visually appealing and intuitive for users. With a sleek and modern design, navigating through the app becomes even more enjoyable.
Now playing Album Art in the Right Side Panel
One notable change in the new Spotify UI is the inclusion of album art in the right side panel. Previously, this space was occupied by the friend activity. By replacing it with album art, Spotify allows users to have a detailed view of the album art of the current playing song along with the lyrics, Artist name and also their upcoming events if available while browsing their favourite music. Now, users can toggle between Now playing view and Friend activity.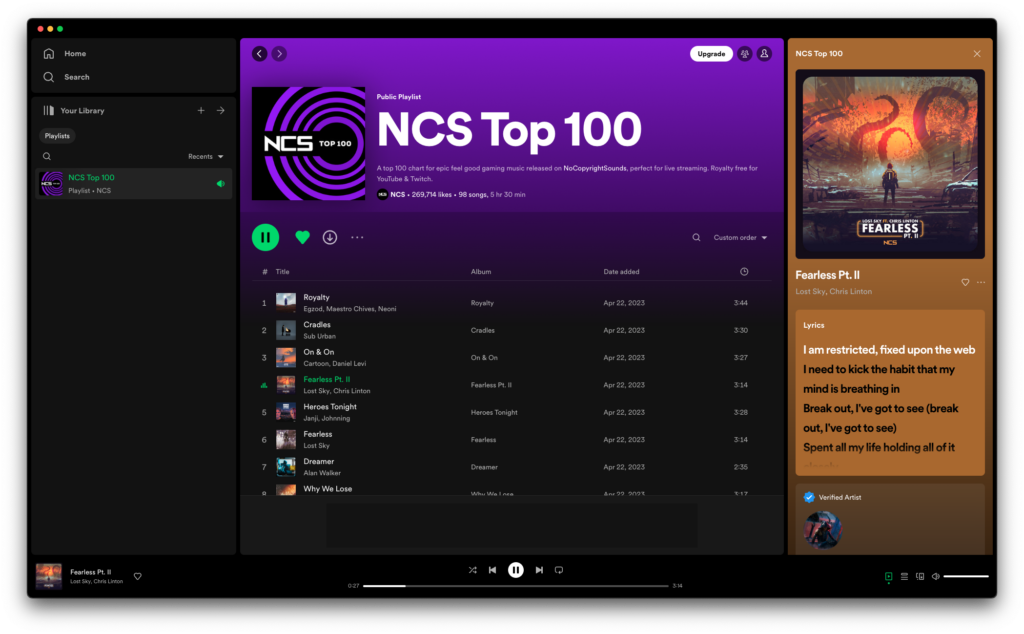 If you like to improve your Spotify experience visit this article.
Spicetify: Revolutionizing The Spotify Experience – Techmedok
Although Spotify is still a web app there are hopes for native releases in future so that every operating system has a different ui matching its style. This feature is released to some users and this layout is available in the Spotify desktop where the installation is done by installing using the setup from official website. The Microsoft store version is yet to get this update.